This began with a traditional Chinese painting of bamboo (done by me on paper), glued onto stretched canvas. This base layer was worked over with acrylic gesso and paint, then drawn on with water-soluble wax crayon.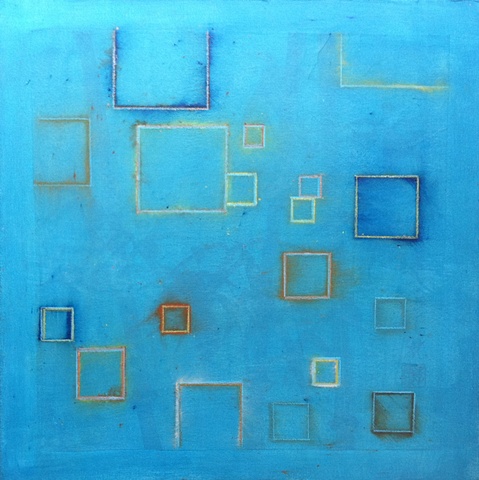 Dissected Bamboo, Turquoise/Multi
Acrylic and wax crayon over ink and watercolor collaged on canvas
16" x 16"
2011