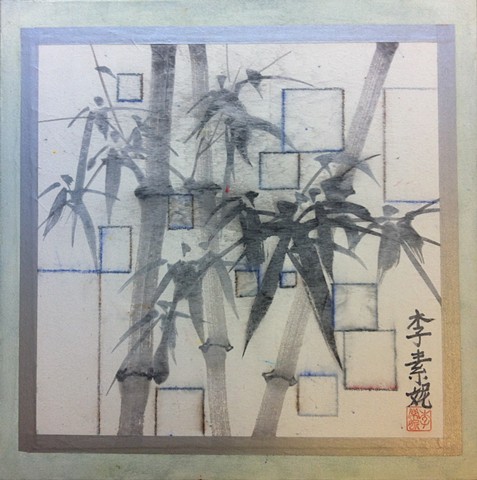 superimposed
I usually work in two separate modes: contemporary abstract art and traditional Chinese painting. My recent work bridges these abstract and figurative approaches to show their relationship.
In my abstract paintings I often use traditional Asian colors and even motifs and base the compositions on Chinese ideas. I layer clear acrylic gesso and washes of color over geometric shapes or lines drawn in wax crayon; each layer partially obscures previous layers. This is intended to emphasize the layers of our reality and the shifting nature of perception.
I hope to create work that is visually interesting and moves people to see the things around them from an abstract point of view.